Haydn Voyages
Patterns of Americana
November 19, 2023 at 2:30 pm | Maritime Museum of San Diego
The 2023 season of Haydn Voyages concludes with a journey through America's last century of creativity, featuring groundbreaking works by Charles Ives (his second quartet), Lou Harrison and inti figgis-vizueta. Though these three composers come from diverse backgrounds and traditions, their distinctive voices provide compelling tastes from our continent's cultural melting pot.
Joseph Haydn – Quartet No. 48 in C major, Op. 64, No. 1 (1790)
inti figgis-vizueta – branching patterns (2021)
Charles Ives – Quartet No. 2 (1913)
Lou Harrison – String Quartet Set (1978) [movements 1-3]
This concert is part of the California Festival: A Celebration of New Music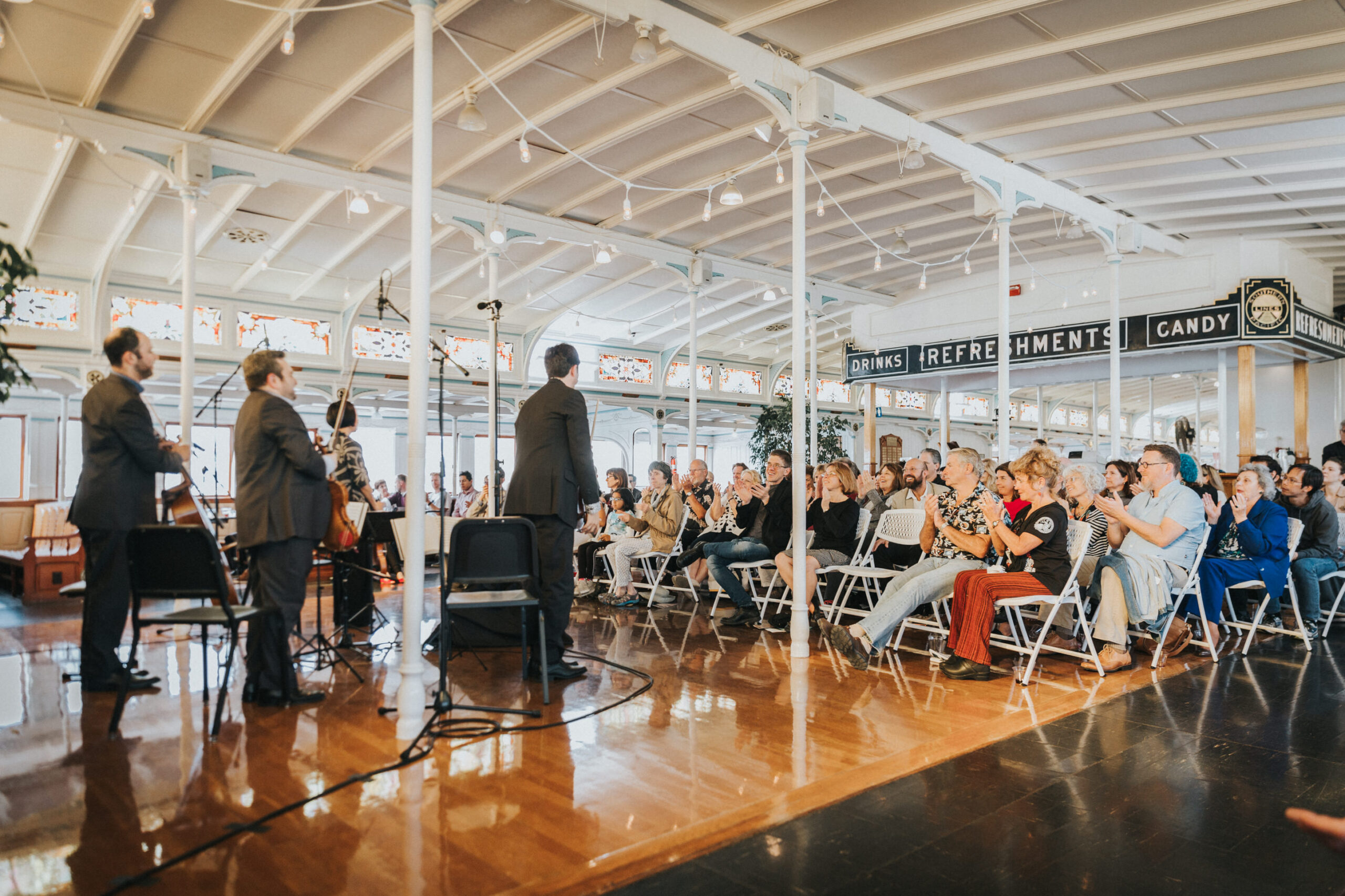 Venue Information:
Maritime Museum of San Diego
1492 N. Harbor Dr.
San Diego, CA 92101