Haydn Voyages
Then & Now
February 26, 2023 at 2:30 pm | Maritime Museum of San Diego
Join us for our first concert of 2023, an exploration of past and present, early and late. The first half of this concert features two Haydn quartets: one from his opus 9 set, which he considered his first mature group of string quartets, and one of his masterpieces written a quarter century later. Tomeka Reid (recent MacArthur Fellow) is one of the most exciting voices writing today, and Mendelssohn's exuberant D Major Quartet closes this show with a bang!
Joseph Haydn – Quartet No. 12 in C major, Op. 9, No. 1 (1769)
Henry Purcell – Fantasia No. 8 in 4 Parts, Z. 739 (1680)
Joseph Haydn – Quartet No. 56 in E♭ major, Op. 71, No. 3 (1793)
Tomeka Reid – Prospective Dwellers (2016)
Felix Mendelssohn – Quartet No. 3 in D major, op. 44/1 (1838)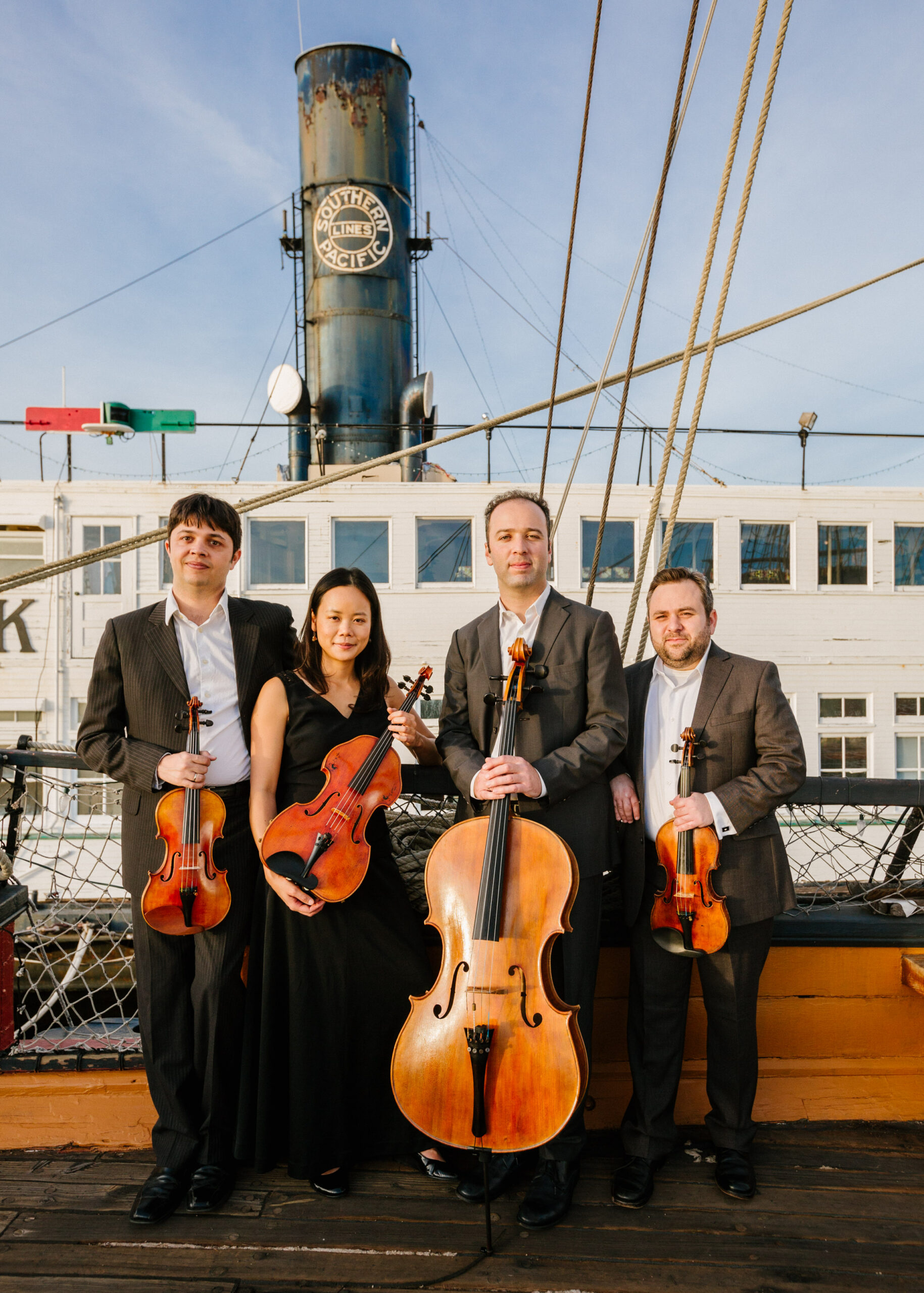 Venue Information:
Maritime Museum of San Diego
1492 N. Harbor Dr.
San Diego, CA 92101