Haydn Voyages
After the Storm
August 30, 2020 at 4 PM | Maritime Museum of San Diego
We will be joined by longtime friend and collaborator, soprano Ann Moss, for John Harbison's The Rewaking, the centerpiece of an afternoon of music drawing inspiration from the natural world. This exploration of our environment is sure to be an unforgettable journey, including a sound meditation by Pauline Oliveros (who spent significant time in San Diego), John Howell Morrison's Hard Weather Makes Good Wood and Haydn's Bird Quartet.
Morrision: Hard weather makes good wood (1999)
Harbison – "The Rewaking" (1991)
Pauline Oliveros – meditation  TBA
Haydn: Quartet no. 32 in C Major ("Bird") op. 33/3
This concert was previously scheduled for April 19, but has been rescheduled due to the covid-19 pandemic.
Patrons who have purchased tickets for this concert will be contacted directly; tickets will be honored at the August 30th show. Tickets may alternatively be used for one of the remaining 2020 Haydn Voyages concerts (October 4 or November 15), accepted as a donation to the Hausmann Quartet Foundation, or refunded. Please keep us apprised of your plans and we look forward to sharing this wonderful music with you at a more auspicious time.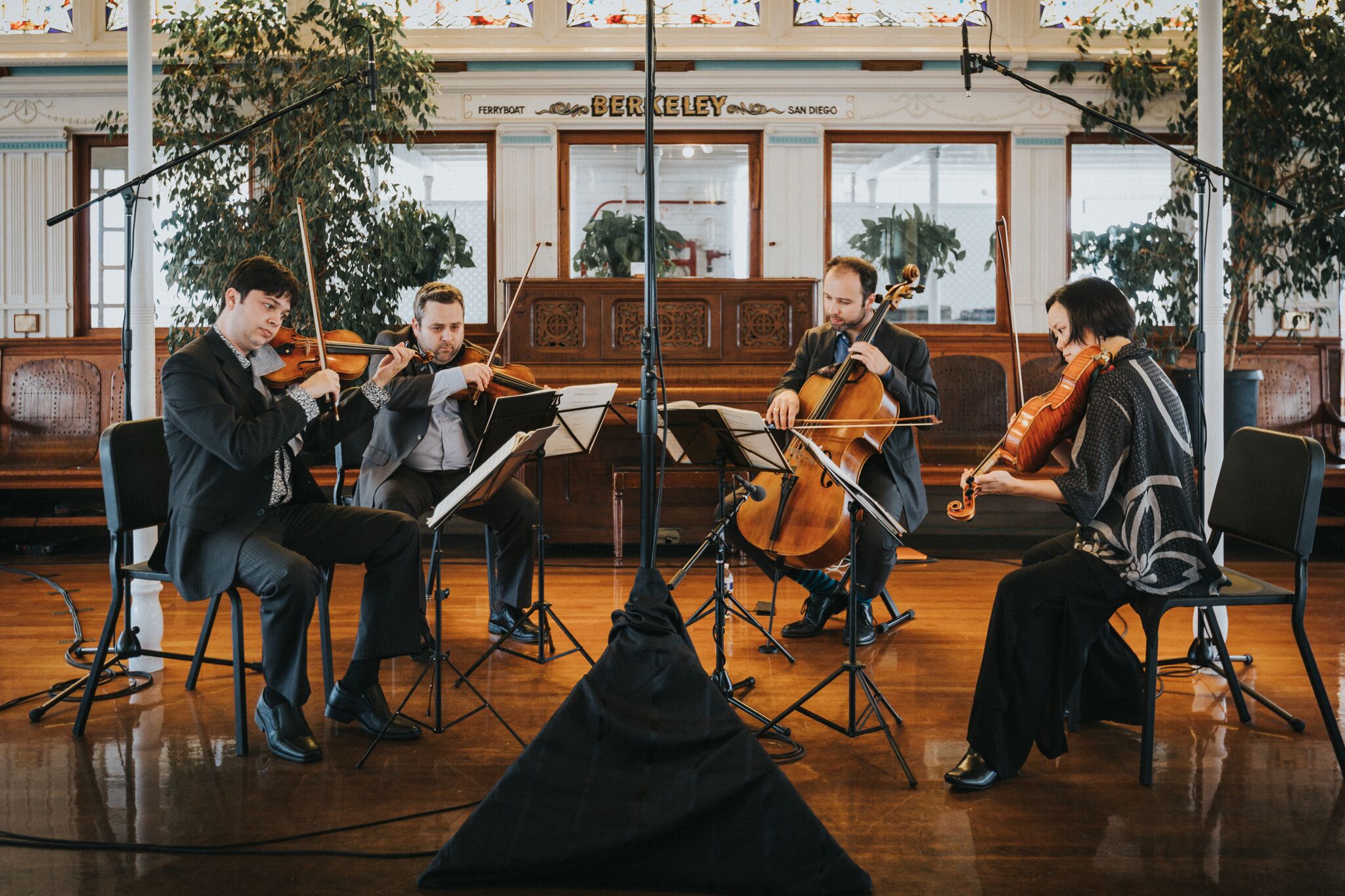 Venue Information:
Maritime Museum of San Diego
1492 N Harbor Dr
San Diego, CA 92101