Downtown at Sundown
Embodied
January 21, 2016 at 6 pm | SDSU Downtown Gallery
In response to the artworks included in Presence: Selections from the Matthew and Iris Strauss Family Foundation Collection, this music and spoken-word performance will explore a world in which we appear from nowhere and from which we disappear into the unknown.  
Musical selections to include works by Joseph Haydn and Caroline Shaw.
The performance is organized by Professor Sandra Alcosser, director of the MFA Program in Creative Writing in the SDSU Department of English and Comparative Literature. The exhibition is sponsored by the San Diego State University Art Council. Additional support is provided by the School of Art + Design, the College of Professional Studies and Fine Arts, the fund for Instructionally Related Activities, and Arts Alive SDSU.
—–
Presented by the SDSU Downtown Gallery in partnership with the Museum of Contemporary Art (MCASD). Visual arts and performing arts converge at MCASD's new after-hours offering: Downtown at Sundown. On the third Thursday of every month from 5 to 8 PM, local partners Stone Brewing Co. Store on Kettner, The Flight Path, and SDSU Downtown Gallery join MCASD to welcome you to the downtown neighborhood of Core-Columbia.
Enjoy free admission and guided tours of exhibitions at SDSU Downtown Gallery and MCASD, located just one block north of the Museum. Take advantage of $5 drink and appetizer specials at The Flight Path Wine Bar & Bistro and Stone Brewing Company, next door to the Museum on Kettner. Check MCASD website for details about each month's activities.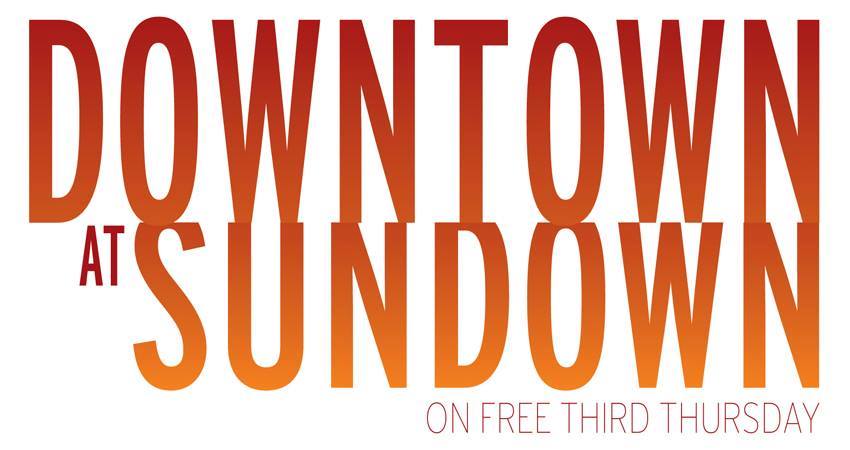 Venue Information:
SDSU Downtown Gallery
725 W. Broadway
San Diego, CA 92101
619-501-6370